Comments
"Thoroughly good day. Very instructive and friendly."

"Great day in every way."

"A great , good value day. I'd recommend this to anyone."

"Thank you for making it fun and the cake was lovely!"

"A superb day which has given me the techniques and confidence to tackle a crumbling wall."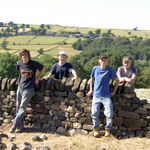 "Nice cake and a good cup of tea - along with a friendly group, an enjoyable and instructive day."

"A really enjoyable day,very useful. Amazed at the end result and how quick the day went."

"Excellent day - great fun and very informative. PS: Great cake and coffee."

"Really enjoyable day. lots of encouragement given by Will. Very easy to relate to - especially since I've never done anything like this before."

"A fantastic day out. A great group. Will was a super instructor and made it a very good course....especially for a complete novice."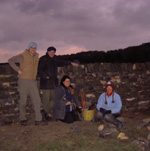 "Most enjoyable. Great tutor, great course. Highly recommended."

"A wonderful experience, something I have wanted to do for a long while. Good tutor. Very nice guy and students. Very friendly. Thank you."

"Excellent in all respects, thank you. The ration of 1:4 was just right. I really enjoyed my first experience of walling and I am keen to build on this initial training."